PowerTicker Download Version v1.2.2 is Available for Download
Please click on the links below to download the newest version of PowerTicker (manual installation). PowerTicker Download Version v1.2.2 will be available on November 6, 2017 (Monday) after 17:00.
If you are currently using earlier versions of PowerTicker, please click the "Update" button on the login screen to automatically download and install the new version instead of downloading from the link below for manual installation.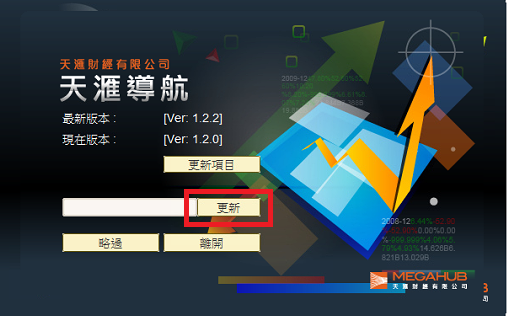 What's New in v1.2.2
Chart
Added Stochastic Momentum Index
Added Intraday Intensity indicator
Added Norm Volume indicator
Futures
Added features to support HKEx "After-Hours Trading Enhancements" to be launched November 6, 2017
System
Improved system performance for computers with low virtual memory
If you have any questions regarding the upgrade, please call us at (852)2584-3820 or email at cs@megahubhk.com.