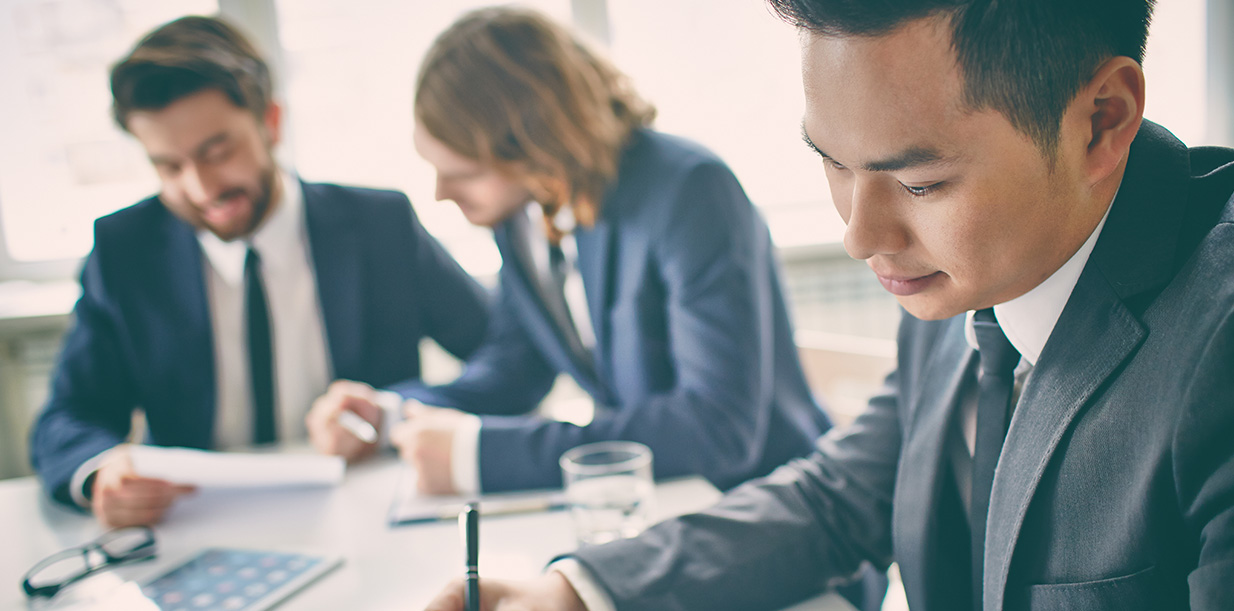 Learn more and apply for a position today
MegaHub Limited is a leading provider of financial technology solutions. We are committed to delivering exceptional services to institutional clients and individual investors. We provide a range of products and solutions including financial terminals, trading platform integration, smartphone applications, and market data feeds.
In order to support our growing business and to help us achieve our goals, we are looking for qualified professionals to join our team in the following position:
Roles & Responsibilities:
Provide day-to-day technical support for network and system infrastructure
Responsible for development and maintenance of the company's IT network and security architecture
Responsible for system/application troubleshooting, setup, backup and administration of servers
Assist in specific projects to improve IT systems and meet business needs
Plan and perform hardware/software upgrades, patches update and system performance tuning
Requirements:
Higher Diploma or above in Computer Science, Information Technology or related disciplines with at least 2 years' solid IT working exposure in Commercial/Bank/Securities
Min. 3-4 years of hands-on experiences in implementing and administering network devices such as Switches, Routers, Firewalls and Load balancers
Experienced in implementing and administering network routing protocols such as EIGRP, OSPF, BGP and network Security
Experience with Cisco products specially Nexus products
Holder of CCNP, MCSE, VCP certifications will be an advantage
Good knowledge in one of the below industries:
Linux Administration – Redhat/CentOS
Database Administration – MSSQL/MYSQL
Office Support – AD/O365
Virtualization – Hyper-V/VMware/Nutanix
Excellent in troubleshooting, analytical and problem-solving skills.
Willing to learn and good sense of responsibility.
Roles & Responsibilities:
Handle existing B2B and B2C customers' enquiries & feedback in a professional manner
Establish sustainable relationship and good rapport with customers
Prepare statistical reports for both internal and external parties
Prepare contracts for corporate clients
Conduct training to existing customers
Assist in ad-hoc duties as assigned
No cold calls required
Requirements:
Higher Diploma or above with at least 1 year customer service working experience
With technical knowledge in mobile apps and/or financial background is an advantage
Good command in both written and spoken English and Chinese including Mandarin
Familiar with PC, especially MS Word, Excel and Powerpoint etc
Customer-oriented, proactive, self-initiated, and a good team player
Able to multitask and give a meticulous attention to detail
Fresh graduate will also be considered
Roles & Responsibilities:
System design, coding and test software modules in mobile cross-platform developer (Flutter)
Writing clean code.
Prepare technical documentations like design specification and test plany
Support integration tests, UAT and production.
Responsible for system design, analysis, implementation, testing and deployment.
Provide ongoing support to resolve technical problem or issue and ad-hoc production support
Requirements:
Bachelor Degree in Computer Science or related disciplines
2+ years of hands-on experience in iOS/Android mobile application development and preferred in Finance and Banking industry
Experience in Flutter is a must
Experienced in using Git for source control tool
Experiences with various methods of unit testing
Financial knowledge in stock or futures market is highly preferred
Good communication & interpersonal skills
More experience will be considered as Senior Analyst Programmer (Flutter)
Roles & Responsibilities:
Full stack development for e-commerce platform
Provide adhoc support and maintain enhancement
Participate in code review, system integration test and stress test
Ensure quality systems development work is performed in accordance with the system development methodology and guidelines
Requirements:
Degree Holder in Computer Science, Information Technology or equivalent
At least 3 years' experience in web development
Hands on experience on MVC Web Application with Payment Gateway Integration
Hands on experience on Node.js or ASP.NET.
Hands on experience on JavaScript, JSON, HTML, CSS, Bootstrap 3+
Experience with following technologies is a plus:
Javascript framework (ReactJS / AngularJS / VueJS)
.NET Core (including ASP.NET Core and EF Core)
PHP with WordPress/Sitecore
MySQL, MongoDB, Microsoft SQL Server
Hands on experience on stripe payment gateway is a plus
Solid working experience in Financial Industry is a plus
Ability to work independently and as part of a team
Proven leadership, project management and problem-solving

skills.
We offer excellent career prospects, a competitive remuneration package including 5-day work, medical  & dental coverage, performance bonus, and other fringe benefits to the right candidates. 
Interested parties please send full resume in Word format with current, expected salary, and date of availability to hr@megahubhk.com 
Only the shortlisted candidates will be notified. All personal data collected will be solely used for recruitment purposes and will be destroyed after 6 months.