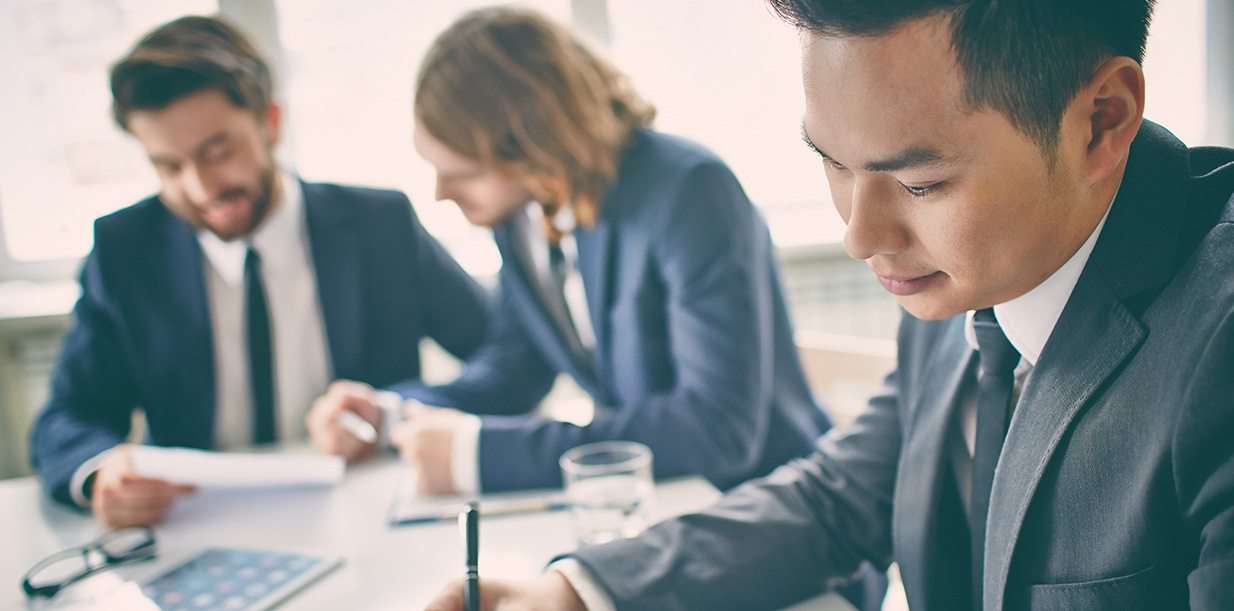 Learn more and apply for a position today
MegaHub Limited is a leading Hong Kong-based financial information provider and technology solutions consultant. We are committed to delivering exceptional financial solutions to institutional clients and individual investors. We specialize in a wide range of products and solutions, including financial terminals, trading platform integration, smartphone applications, and market data feeds.
To support our rapid business growth, we are looking for qualified professionals to join our team in the following position:
Analyst Programmers – Multiple Posts Available
Responsibilities:
System design, coding and test software modules in any of the following: C++, iOS (Objective C), Java, Android
Prepare technical documentation e.g. design specification, test plan and operation manual
Support integration tests, UAT and production
Responsible for system design, analysis, implementation, testing and deployment
Provide ongoing support to resolve technical problems or issues and ad-hoc production support
Requirements:
Knowledge of Component Architecture and Object Oriented Programming
Experience in any of the following: C++, iOS (Objective C), Java, Android
Good problem solving, analytical and interpersonal skills and able to work independently
Strong sense of responsibility and self-motivated
Good interpersonal and communication skills
Immediate availability is preferred
**Candidate with less experience will be considered as Programmer
Customer Service Officer
Responsibilities:
Follow up with customer enquiries
Perform customer service for customers
Handle customer enquiries and complaints
Liaise with internal members to fulfill customer requirements
Establish sustainable and trusting relationship with clients
Requirements:
Non-Degree Tertiary or Bachelor's Degree
Non-relevant experience or fresh graduate will be considered; on the job training will be provided
Good command in both written and spoken English and Chinese including Mandarin
Customer-oriented, proactive, self-initiated, detail-oriented, and a good team player
Familiar with PC, especially MS Word, Excel and PowerPoint, etc.
Able to multi-task and meticulous in following up details
Immediate availability is preferred
**Candidate with more experience will be considered as Senior Customer Service Officer
Sales Engineer
Responsibilities:
Provide pre- and post-sales technical advice and presentations
Provide support for tender preparation, requirements gathering and solution formation
Handle customer's technical enquiry and provide technical solutions, prepare presentations / SOW / project schedules
Conduct research, arrange meetings with prospective customers
Work closely with Technical Consultant and other team members to provide best fit system architecture, technical drawings and designs for better performance to customer website/mobile trading applications
Assist in developing good relationships with clients, third party vendors and partners through technical collaboration
Requirements:
Degree in Computing / Information Technology or related discipline
1-3 years experience in the field of Sales Engineer, Technical Engineer or Solution Sales
Able to grasp complex technical issues and clearly and simply translate into non-technical solutions according to business needs
Solid knowledge in mobile technology and web / html 5 / java applications is essential
Work experience in mobile app development companies would be an advantage
High-energy individual with a positive attitude, good teamwork skills and exceptional customer presentation experience
Fluency in English and Cantonese is essential; Fluency in Mandarin is a plus
Sales Executive
Responsibilities:
Promote products and solutions to existing and potential clients
Identify new business opportunities and follow up on sales leads
Provide product demonstrations and training to clients
Implement sales promotions and handle post-sales services
Offer necessary support to the sales team to maintain good relationship with clients
Assist with ad-hoc tasks as necessary
Requirements:
Degree holder preferred
2 years of sales experience is preferred
Mature, self-motivated and able to work independently
Good command of English, Mandarin and Cantonese (both written and spoken)
Proficient in Microsoft Office (Word, Excel, PowerPoint) and Chinese word processing
Strong presentation and communication skills
Immediate availability is preferred
On-the-job training will be provided
Web Developer (HTML5)
Responsibilities:
Develop and implement HTML5 application
Responsible for coding, testing and preparing system documentations
Providing application support and system enhancement on existing applications
Work closely with project and design team to ensure the applications quality and meet requirements
Requirements:
Bachelor of Computer Science/IT or related disciplines
At least 1 year relevant experience in web/apps development using HTML5
Experience in HTML5 CSS3, Javascript MVC frameworks (e.g. AngularJS, BackboneJS) or libraries (e.g. jQuery, Bootstrap)
Experience in developing web and mobile interfaces, as well as responsive website design
Good analytical and problem solving skills
Fast learner, self-disciplined, responsible and a good team player
Able to work independently to meet project deadline
We offer excellent career prospects, competitive remuneration package including 5-day work, medical  & dental coverage, performance bonus, and other fringe benefits to the right candidates.
Interested parties please send full resume with expected salary and date of availability to hr@megahubhk.com
Only the shortlisted candidates will be notified. All personal data collected will be solely used for recruitment purpose and will be destroyed after 6 months.